Social Media MarKeting for Small Businesses
Reach where your customers are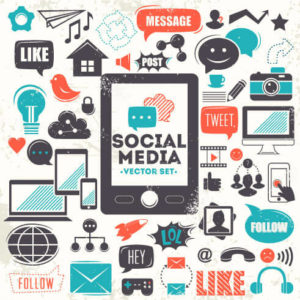 Some questions:
Use the power of Social Media Marketing to influence your customers to BUY from you
Increase business through word of mouth
Create and maintain BUZZ for sustained visibility
Using social media marketing effectively can enable businesses looking to further their reach. This will help you acquire more customers. Customers interact with brands through social media.Having a strong social media presence on the web is the key to tap into their interest.
Marketing with social media can bring remarkable success to your business.
What is Social Media Marketing
Social Media Marketing is marketing on internet using various social media networks. This helps to achieve marketing communication and branding goals. Social media marketing covers activities involving social sharing of content, videos, and images for marketing purposes.
Social Media Marketing Tips
Here are some social media marketing tips to keep you on the right track across all your social media campaigns.
Plan
Planning & building a social media marketing plan is essential. Consider keyword research and brainstorm content ideas. You need to interest your target audience.
Content
Make sure you are offering valuable information that your ideal customers will find interesting.
Blog
Blogging is a great social media marketing tool. This lets you share a wide array of information and content with readers. You can also blog about your recent social media efforts, contests, and events.
Links
Other Social Media Marketing sources need to provide great and valuable information.Your target audience will benefit if you link with them. Linking to outside sources improves trust and reliability.
Competitors
If your competitors are implementing social media marketing techniques that are working for them, do the same thing. But DO IT BETTER! You can get valuable data for keyword research. Will know where to get industry-related links. You will also benefit from other social media marketing insights.
Measure Success
You can't determine the success of your social media marketing strategies without tracking data. Tools like Google Analytics can be used as a great social media marketing tools. They will help you measure your triumphant social media marketing techniques. They also Indicate which strategies are better off abandoned.
How to Use Social Media for Marketing
Here is a brief overview on how to use social media for marketing. This needs to be fine tuned according to each platform's unique environment. Various social media marketing sites will require different techniques. So develop a unique strategy tailored for each platform.
Facebook

Facebook's casual, friendly environment which requires an active social media marketing strategy.This begins with creating a Facebook Business Fan Page. You need to pay careful attention to layout. Visual component is equally important and a key aspect of the Facebook experience. Social media marketing for business pages revolves around furthering your conversation with audiences. You can do this by posting industry-related articles, images, videos, etc.
Facebook is a place people go to relax and chat with friends, so keep your tone light and friendly.
Google+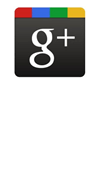 Google+ is the new Facebook competitor.It promotes the same fun. It helps make a casual atmosphere. On Google+ you can upload and share photos, videos, and links. Also take advantage of Google+ circles.This which allow you to segment your followers into smaller groups. This will enable you to share information with some followers while barring others.
Pinterest

Pinterest is the latest in social media marketing trends. Pinterest allows businesses to showcase their own product offerings. This tool also develops their own brand's personality with unique pinboards.
Twitter

Twitter is the social media marketing tool that lets you broadcast your updates across the web. Follow tweeters in your industry related fields. You can gain a steady stream of followers in return.
Mix up your official-related tweets about specials with discounts. Update news updates with some fun and quirky tweets. Be sure to retweet when a customer has something nice to say about you. Don't forget to answer people's questions when possible. Using Twitter as a social media marketing tool revolves around dialog and communication. So be sure to interact as much as possible
LinkedIn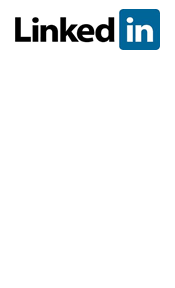 LinkedIn is one of the more professional social media marketing sites. LinkedIn Groups is a great venue for entering into a professional dialog with people in similar industries. It provides a place to share content with like-minded individuals.
Encourage customers or clients to give your business a recommendation on your LinkedIn profile. Recommendations make your business appear more credible and reliable for new customers. Also browse the Questions section of LinkedIn; providing answers helps you get established and earns trust.
YouTube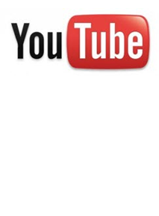 YouTube is the number one place for creating video content. This can be an incredibly powerful social media marketing tool. Focus on creating useful, instructive "how-to" videos. These how-to videos also have the added benefit of ranking on the video search results of Google, so don't under-estimate the power of video content!