SEO for Small Businesses
People are searching for you. Our Search Engine Optimization(SEO) Strategy ensures that they find you.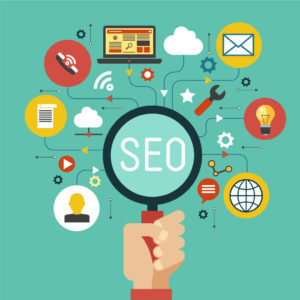 Your Search Engine Optimization (SEO) strategy has to be accurate for web generated business
Custom quality Search Engine Optimization to ensure best returns for your budget
FREE site analysis will show you how to get MORE SALES for LESS COST
We follow steps to ensure top placement of your website across search engines:

1. Research
Research includes finding the right keywords for your business. This steps decides the overall strategy, hence is most important. This involves extensive keyword analysis to find most realistic keywords.
Idea is to start with less competitive keywords which can yield results. Then move towards more competitive keywords.
Research decides the direction of your Search Engine Optimization strategy.
2. Plan
Detailed analysis of your website is done. This is to ensure best Search Engine Optimization performance. This involves on- page factors. On page ensures that your website is Search Engine Optimization ready. Website should have all the elements which will make the search engine crawlers to notice your website.
Next is the off-page strategy which involves social media marketing. The key is consistent updating of all channels of communicating with the outside world.
It´s important to use white hat techniques for long term sustainable results.
3. Execute
Search Engine Optimization strategy for maximum results is executed. We keep a close tab on all the key matrices . This ensures that the required results are achieved.
4. Test
We continuously test your website to ensure a top Search Engine Optimization rank. We test your website on all major browsers.The content, keywords and Social media efforts are regularly tested. We adapt and optimize to ensure most prominent placement for your website.
5. Refine
Your website is monitored continuously to observe the increase in traffic and visibility. Tools like Google analytics and others are used to refine strategy if required.
6. Strategy
Over the years Search Engine Optimization (SEO) has become really dynamic. Competition is always increasing. Optimization for multiple keywords is required. It's advisable to start from a smaller region. Geographic region can be gradually expanded as you move on. Web is a complicated mesh of interlinking and interdependent layers. More noise has to be created. The ripple effect improves the Search engine rank.