Online Advertising and Internet Marketing
Increase relevant traffic to your website through Pay Per Click Marketing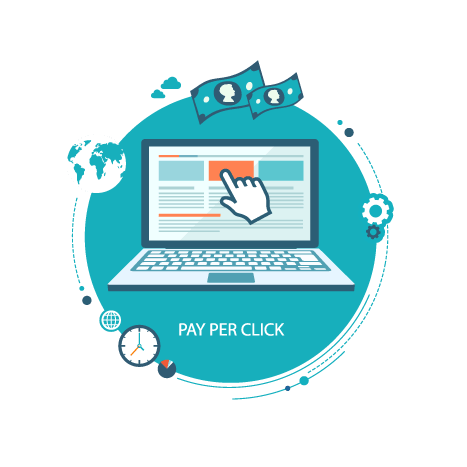 Some questions:
Take advantage of Pay Per Click Marketing for your products & services
Pay only for relevant traffic: limit by geography, days of the week, time-of-day, keywords, etc.
With well written ad copy, reduce your number of dead leads.
What is Pay Per Click Marketing?
A Pay Per Click (PPC) Marketing campaign is a fast, economical and effective way of attracting more customers on your website and converting them into customers. The advertiser can decide the region and time at which he needs his advertisement to appear. Limit on the advertisement budget can be fixed on daily basis.
An advertiser pays only when the prospect clicks on his advertisement and visits his website. We use the keywords relevant to what clients will be searching for to ensure better conversion. We help you maximize the return per dollar spend for your Pay Per Click Marketing campaign.
Our Pay Per Click Marketing Strategy includes the following steps: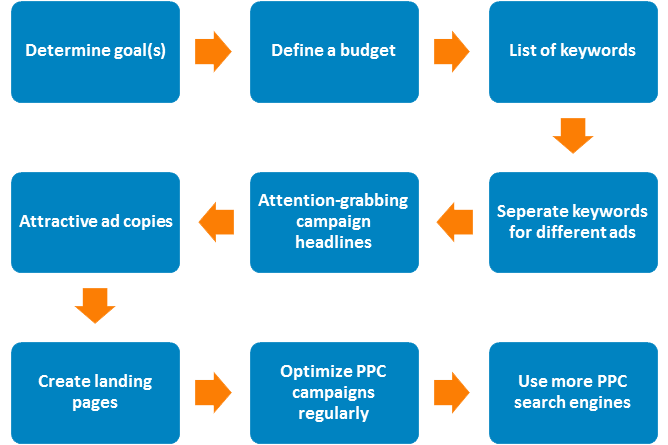 Determine goal(s)
We brainstorm with the client before onset of campaign to determine the top priorities which become the yardstick to measure the effectiveness of the campaign.
Define a budget
We define daily budget to ensure that we don't spread ourselves thin in the beginning of the campaign itself.
List of keywords
We do industry and location research to come up with the top keywords in the clients vertical. These keywords are the best searched with minimum competition to ensure fast and sustainable success of the campaign.
Seperate keywords for different ads
Separate ads have separate keywords to ensure that we cover wide variety of keywords and cover a wide spectrum of search queries on search engines.
Attention-grabbing campaign headlines
We make attention seeking headlines which grab attention. There is a fine line between being different and cheeky which we understand.
Attractive ad copies
Our branding and marketing teams collaborate to make ad copies which motive clients to buy. It is important to convert a healthy ratio of visitors into buyers to justify the campaign.
Create landing pages
We create unique and attractive landing pages with call to action buttons.
Optimize Pay Per Click Marketing campaign regularly
We review, fine tune, change and adapt the campaign continually to increase the conversion rate.
Use more Pay Per Click Marketing engines
It's important to run ads on more than one Pay Per Click Marketing engine to ensure healthy conversion rate. We do not to put all the eggs in one basket and diversify risks.