Email Marketing for Lead Generation
Reach customers where they go most – Their Inbox.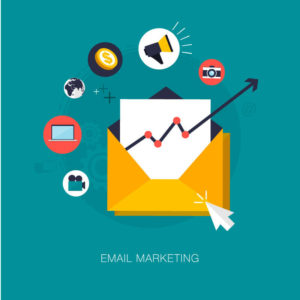 Some questions:
We create profitable customer relationships for business through our optimized email marketing strategy
We create strong landing page coupled with effective email to increase conversion rates
Our stunning newsletter designs increase click through rates
We create Strong Email Marketing Campaigns to increase your ROI
A strong email marketing campaign is vital to the success of any business. Properly executed, an email marketing campaign can reach thousands of potential customers without a significant amount of financial overhead.
People receive dozens of emails daily from organizations offering coupons, news updates, or calls to action. So, how do you make sure your organization's emails stand out among the crowd?
We create a strong email marketing campaign utilizing detailed knowledge of customer base and the product or service offered. We use the following steps to ensure that you are getting optimal results from a solid email marketing campaign.
We ensure that your Email Marketing Campaigns are Blockbuster hits BY: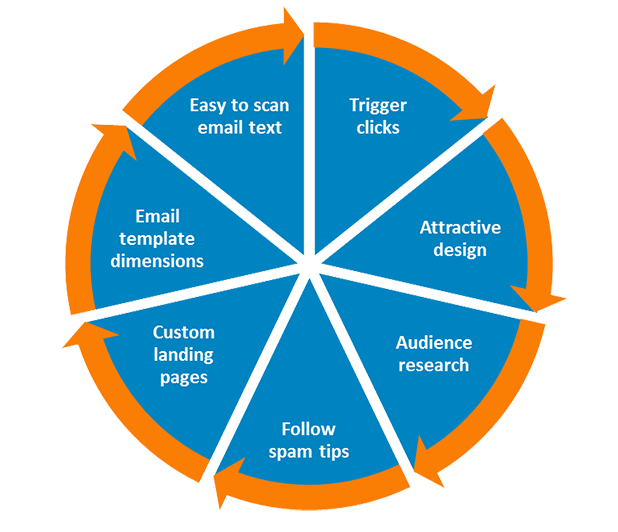 Links to trigger clicks
We help designing your campaigns by driving traffic to your landing page, product page or website. The key to accomplishing this is to capitalize on every moment where a user may feel compelled to click. We include lots of links (at least one per paragraph of text) and make sure that your links look like links.
Attractive Design
We design and structure your emails to cater towards your goals and your audience. Through careful placement of strong calls to action and supporting images, we are able to optimize your click through rates
Audience Research
It is important to know the nature of your email recipients in order to cater towards their attitudes, culture, and expectations.
Follow Spam Tips
It's tempting to send harder sales emails, but it only takes one email that looks like its high spam to keep you out of the inbox for weeks, months or years afterwards.
We follow lot of steps to avoid your email being flagged like:
Not using the word "free" too many times
Not using ALL CAPS
Not using lots of colored fonts as it makes the content confusing
Custom Landing Pages
The goal of an email is to trigger clicks and drive traffic to your site. Once there, it is important to fulfill subscribers' expectations and complete your conversion with the use of a landing page that is synchronized with your email.
Email Template Dimensions
We design your email template which clearly gets your value proposition and at least one link into the first 100 pixels of height. We also use space utilization strategies like inserting a secondary column on the right or left hand to get more information above the fold of an email preview panel.
Easy to scan email text
We help our clients to effectively design the content. Most users don't read the full text of your email. They scan it for key points that they may be interested in. Too much text will get your email deleted just about as fast as anything, and it creates more risk for triggering spam filters.