Web design with Conversion optimization
WE WILL HELP YOU MAXIMIZE the percentage of Web site visitors helping you to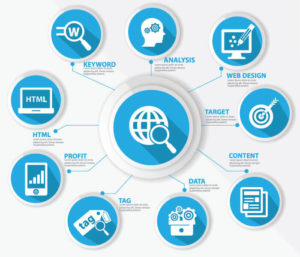 Conversion Optimization includes converting Visitors Into Customers
Improve User Experience And Generate More Repeat Business
Conversion Optimization Increase Revenues And Profits
In order to get the most out of your marketing campaigns, we follow a few best practices:
Identify Numerous Traffic-Driving Keywords and Potential Traffic Sources
Create Closely Related Keyword Groups
Convert Keyword Groups into Ad Groups
Designate Negative Keywords
Create Ad Text that Relates to Your Ad Group's Keywords
Create Landing Pages that are Relevant to Your Keywords and Ad Text
Repeat the Process as per requirements
We follow the following best practices to ensure Conversion Optimization success:
Landing Page Design Best Practices
A few of the most common best practices that we follow are outlined below:
We start with a simple, proven template
We make your unique value propositions are clearly understood
Ensure that the copy is short and sweet
Incorporate chat/click-to-call
We test price-based messaging (i.e. $ off vs. % off)
We segment your visitors
Making Sense of Analytics
It is important to ensure that the analytics data is accurate.Reports should be configured properly. This ensures best possible Conversion Optimization outcomes. Some of the important reports that we monitor are:
Top Landing Pages
We analyze the pages which are receiving most traffic. Average visit duration is an indicator of how effective the pages are at retaining visitors. Longer visit time without a conversion reflects confusion or frustration. Bounce rates are also important.We calculate what percentage of visitors leaving without taking desired action.
Top Keywords
Another important metric we analyze is which keyword phrases are driving the most traffic to a given page. Are these keywords ones you've pro-actively targeted. Are the less relevant keywords driving a good deal of traffic and not converting? Beyond the metrics outlined above, we look at average pages per visit and percentage of new visitors. This helps to understand which keywords bring back repeat visitors and thus potential buyers.
Conversions
The holy grail of Conversion Optimization is the conversion rate. Our optimization plans are guided by conversions. Greater number of conversions means the greater level of confidence and statistical significance of your results. We spend time evaluating each page's design. We look for opportunities to improve overall performance.
Goals by Source
To understand where marketing dollars are best spent, we make sure that we look across traffic sources.We look for patterns and opportunities. We make sure to attribute (estimated) dollar values to leads or (actual) eCommerce sales.