Online Marketing and Advertising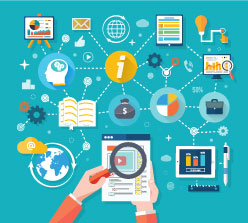 Some questions for Online Marketing and Advertising:
We define Online Marketing Advertising for your business
Do competitor analysis on Online Marketing and Advertising to find the best strategy
Develop proper mix of Google Adwords, Search Engine Optimization and Facebook Ads and move them towards "YOUR GOAL"
Online Marketing and Advertising is important part of overall marketing strategy. This is true whether or not your company is doing business on-line.
A comprehensive Online Marketing and Advertising strategy includes driving traffic to your website. This includes design of the landing page,blog or other destination. We understand your business model first. Then we help you in developing an Online Marketing Advertising that best suits your business.
Empower your business with Online Marketing and Advertising that works in real time.
The Website Planning Process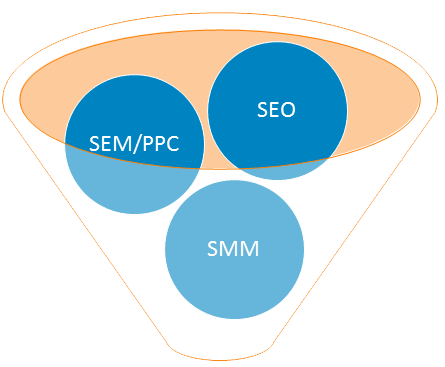 Search Engine Optimization (SEO)
We will optimize your website. Structure your website for Search engine optimization. Google, Yahoo and Bing are the most prominent search engines. Google accounts for more than 90% of overall search traffic. We ensure a higher rank in the search engines with the terms that are important to your business. This ensures that you are found when you need most to be found. That is when your clients are out with their wallets. Looking for your services.
Search Engine Marketing (SEM/PPC)
We will help your business grow by placing ads on prominent search engines. This will ensure that you be found when a user searches with the relevant keywords. Your business your ad will be displayed for the relevant keywords. SEM has become very important part of Online Marketing and Advertising landscape.
You will need to pay only on a per click or per impression basis for traffic.
Social Media Marketing (SMM)
We will enable you to use social media channels such Twitter, Facebook, LinkedIn and others to generate buzz. This will drive traffic to your site when you have content relevant to what users are looking for. Another tools is go run effective, focused and paid advertisement campaigns with these social media channels. This Online Marketing and Advertising strategy with ensure quick results.
This is one of the most effective Online Marketing and Advertising tools available to generate super hot leads. This will take your business to the next orbit of growth.