CMS based Small Business Web Design in Surrey BC
Flexible and Scalable Content management Systems that adapts to your requirements: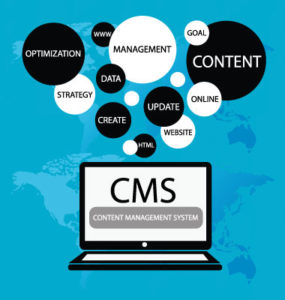 Prolific use of open-source Content Management System platforms like WordPress, Drupal and Magento
Plug-ins and modules to increase the functionality of your website
Capability to easily and dynamically manage content allowing non technical users to create and manipulate content
What is a Content Management System?
Content Management System is used to control a dynamic collection of web material, including HTML documents, images, and other forms of media.
A Content Management System not only creates the structure of how information- articles, video, design elements and images- will be presented, it gives all of the tools for populating the website. A Content Management System provides tools for creation, publishing and archival and storage the content.
Features of Content Management Systems we use: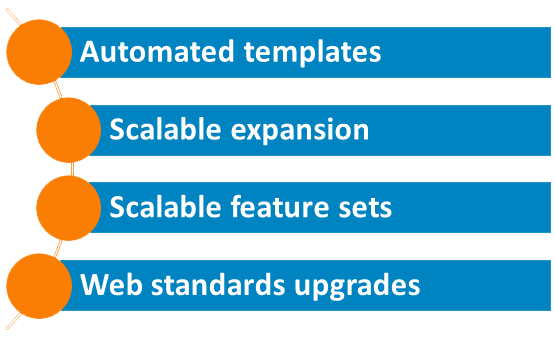 Automated templates
Create standard output templates that can be automatically applied to new and existing content, allowing the appearance of all content to be changed from one central place.
Scalable expansion
Expand a single implementation across multiple domains.
Scalable feature sets
Easily install plug-ins or modules to extend an existing site's functionality.
Web standards upgrades
Receive regular updates that include new feature sets and keep the system up to current web standards.
SOME Content Management Systems we use
WordPress

Suitable for simple content informational sites, blogs and standard professional sites.
Fast to set up sites.
Large community supporting it and updating the code.
Magento

Open source ecommerce solution
Has robust number of features with default functionality
Excellent SEO capabilities
Supports multiple languages (namely localization)
Works with variety of payment systems and shipping vendors
Drupal

Open source and widely used
For simple Informational Sites and Corporate Sites
Many modules and extensions which allows the site to be built for any functionality
Large community of developers supporting and innovating
Fast to set up
Can be strong in SEO