Custom Responsive Web Design
Web Design has to be engaging. You need to attract new visitors on your website and entice the existing ones. Our team of Custom Responsive Web Design experts will help you to convert your visitors into customers.
You have only 5 seconds to keep a new visitor on your website Etios has Custom Responsive Web Design expertise to convert visitors into customers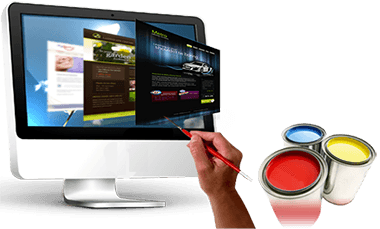 Web Design Specialists need to ensure that they build profitable websites. It is important for you website to be Custom and Responsive. Find the top 4 reasons that most websites fail to profit.Design Custom Responsive Web Design for Profit
Our Web Design Experts design vertical specific Custom Responsive websites. Vertical Specific Web Design
Working with our team of Custom Responsive Web Design will make sure that you succeed.
Web Design & Development
Our Web Design process begins by understanding the segment in which your business operates. Your clients and the competition. Web Designers at Etios spend as much time as required in planning phase. Then we dive into the designing phase. Web Design is an important part of overall branding and marketing strategy. Carrying out as much preparation and homework initially is of paramount importance.
The top 4 reasons that most websites fail to profit are: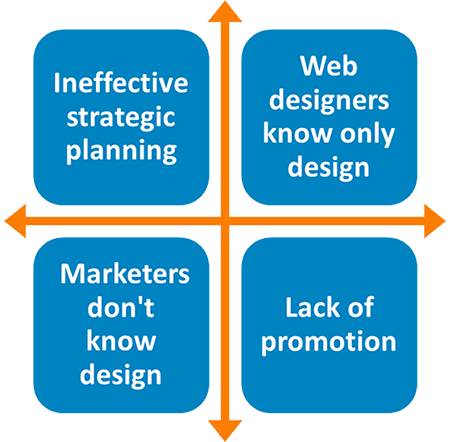 1. Ineffective strategic planning.
We at Etios strive to understand the needs of the customer and what he is looking for. Website is an investment both in terms of time and money. We design websites that become your best salesman. It is important to structure web design strategy that can convert visitors into buyers and motivate buyers to spend more. All this is included in the planning stage of the website.
2. Web designers know only design
Always keep the business perspective in mind while designing the website. We design websites that are elegant in design and easy to navigate. It is important to pepper your website with call to action buttons at strategic positions. Etios develops web designs that are not just elegant but also effective.
3. Marketers don't know design
Website is mouthpiece of your business. It needs to be a place of solace where your clients want to spend time and come back again and again. The layout, design, images and content all of them have to work together to progress the theme of your business.
We ensure that your web design is a living being which contributes towards achievement of your business objective.
4. Promotion aversive Web Design
Website needs to be ready for the next phase of traffic generation. The content should be spiced up with relevant keywords for the search engine crawlers to look for. It has to be tested across browsers for optimum performance. Your website design needs to function well across electronic devices from mobile, tablets, laptops and desktops. This ensures uniform experience for the visitors and more visitors turning into buyers.
Our Website Design Process
Website design process starts with detailed analysis and ends with launch.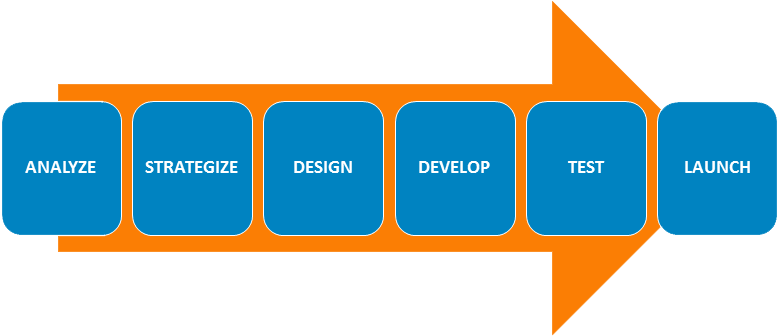 Analyze your Business
Understand the landscape in which your business operates before moving any further. We do competition mapping and industry research to ensure that your website design can be benchmarked against the best.
Strategize website development
Etios spends time with you to understand your core competency and make sure it gets highlighted on your website. It is also important to clearly differentiate your business from competition and give clear reason to your clients to buy your products and hire your services.
Customize Web Design
We ensure that the website is designed to your esthetic taste. The color scheme, the pictures and the layout is according to your taste. Your website will reflect your personality.
Coding & Development
Website is coded and developed keeping highest programming standards in purview. The code will be following the latest industry practices, totally error free. Next content gets added to your website.
Website Testing
Website is tested for ensuring the best performance across browsers. Your website will be without any error for ensuring fast loading time.
Website Launch
After thorough testing the website is finally launched. We monitor the progress of website on a regular basis.